This site is intended to show how to build custom chassis and body using commonly available materials from making body plug through making molds and eventually body panels. Each section describes particular process that has been taken to accomplish a task. The car is rather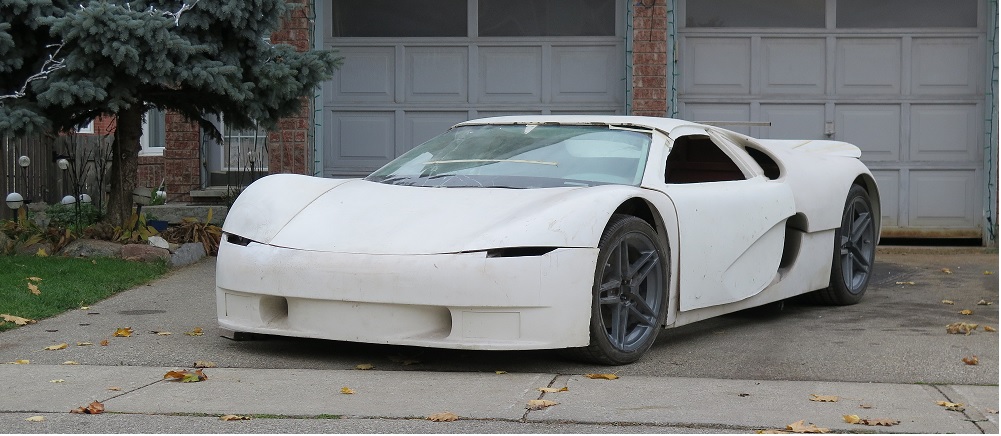 more challenging as it deals with great amount of space restrictions and even though its wide and long, being 40' tall from ground to roof top though it does not leave a lot of working space for basic things like pedals / steering, dash and most importantly seating. When taking ground clearance (4" / 10cm), roof and padding (0.5" / 1.2cm) and seat cushion depending on personal comfort leaves a 35 or less head room. This project is probably not for a someone that is not mechanically inclined or never worked on cars, though with bit of willingness one can build something similar to it or even use the ideas and build something custom.



The general idea of starting this project came from wanting to build a custom car but also there was few other incentives as well which we will not mention here. We wanted to have particular dimensions and for stability reasons to have all wheels pushed out for the furthest possible corners with out sacrificing overall dimensions.
As part of other reasons why the hole project started, we started making frame from copper tubes which can be seen in the Gallery and body sections. Once we where satisfied with that the tubes where covered with mesh and covered to get first model of the car.